Gaston Julia
He studied the complex plane and how it works. Julia was interested in what happens when you take a number and put it into a formula, then take the number you get out and put it back in again. Julia made many different formulas, but he would never see what they looked like when graphed.
Poincaré
1884 the King of Sweden and Norway, Oscar II, asked a Swedish professor to organize a math competition. The goal was to prove that planets follow cycles. Poincaré participated in this competition. He proved that three planets will always follow a cycle, and he won the prize. However he realized that he made a mistake and that planets may not follow cycles. He then made formulas that created strange, seemingly unpredictable patterns. This is when "chaos" was found.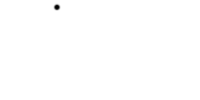 This is an animation of a graph describing chaos.